Kendra Scott Gives Back Party!
Date:
Tuesday, November 6, 2018
Location:
Shops at Legacy (See Below)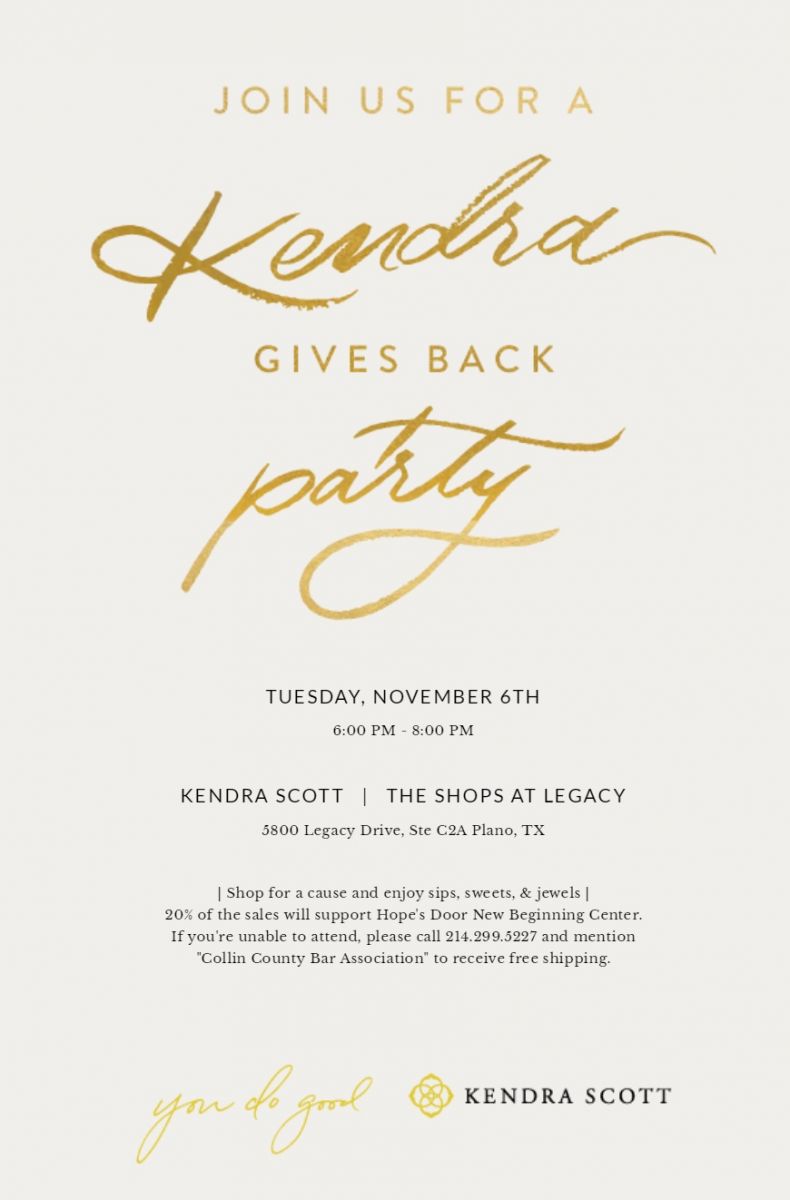 Unable to attend? No problem! Click on the link below for a pre-order form you can complete and mail/email. Phone orders are also accepted. You can call-in a phone order between 6:00 PM - 8:00 PM on November 6. The store phone number is (214) 299-5227. Kendra Scott is more than happy to ship any items free of charge.
Spread the word!
Pre-Order Form: Click on link below
http://www.collincountybar.org/assets/Councils/McKinney-TX/library/Kendra%20Scott%20Pre-Order%20Form%20%281%29.pdf