Annual Event - Pinstack (Members)
Date:
Friday, June 30, 2017
COLLIN COUNTY BAR ASSOCIATION
ANNUAL EVENT
REGISTRATION FOR THIS EVENT IS CLOSED.
WALK-INS ARE NOT AVAILABLE FOR THIS EVENT.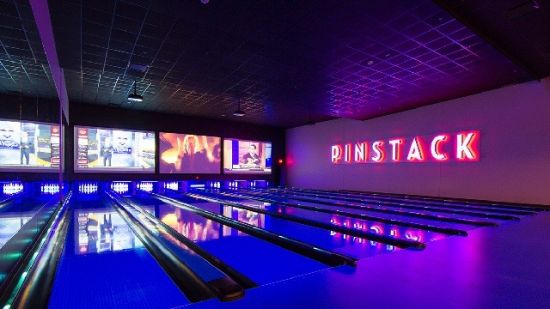 COME CELEBRATE SUMMER AND
THE ARRIVAL OF THE NEW BAR YEAR!
THERE WILL BE FOOD, DRINKS, BOWLING, GAMES
AND FAMILY-FRIENDLY SOCIAL TIME
(RSVP REQUIRED)
THIS WILL BE A FUN AND MEMORABLE EVENT!
HERE IS A LINK TO PINSTACK BOWL:
http://pinstackbowl.com/locations/plano/
CCBA ANNUAL EVENT
Host: Collin County Bar Association
When: June 30 from 6:30 p.m. to 9:30 p.m.
Where: Pinstack, 6205 Dallas Parkway, Plano, TX 75024
Cost: Complimentary to Members and Guests (Space is limited - member and one additional guest plus children)
TO RSVP: click on the link below.
RSVP DEADLINE: WEDNESDAY, JUNE 21 (5:00 PM)
PLEASE NOTE WHEN REGISTERING FOR MEMBER/GUEST, ONLY THE MEMBER NAME IS REQUIRED (PLEASE DON'T REGISTER ANOTHER "ATTENDEE" AS THE GUEST).
EACH MEMBER MUST REGISTER SEPARATELY (ONLY 1 MEMBER AND 1 GUEST PER REGISTRATION)