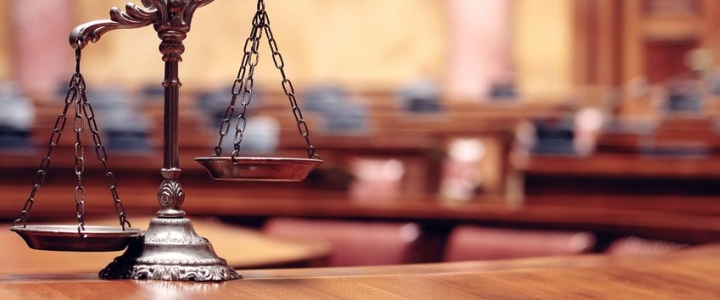 CLICK ON THE LINK BELOW TO RSVP FOR THE MEMBER ANNUAL PARTY:
http://www.collincountybar.org/events/event/13037
The CCBA is an association of lawyers and legal professionals who offer legal advice in a broad mix of practice areas; advocate for clients in all the courts located in and around Collin County, at both the Federal and State level; and counsel individuals, businesses, govermental entities, and non-profit organizations.
We pride ourselves on the professionalism and integrity of our membership and the voice that the CCBA provides on behalf its members. The CCBA works closely with the judiciary in Collin County to create a friendly, cordial, and efficent court system for all of our citizens. Our members are committed to equal access to the justice, and many regularly participate in legal clinics offered through Legal Aid of Northwest Texas and other pro bono programs.
For the public, we offer a search feature that will let you locate an attorney who may be able to help you resolve a specific legal issue. Search results show members of the CCBA who are accepting referrals and have paid a fee to the Association to have their information presented to you.
For our members, we offer an online directory to help you develop relationships with other lawyers and access contact information for client referrals. Attorneys in good standing with their licensing entity may join the CCBA by paying annual membership dues.
Meeting Continuing Education Requirements
The CCBA offers nearly 100 continuing legal education (CLE) courses each year, most of which are offered at no additional charge to CCBA members. Excellent presentations on a variety of topics of law are offered at convenient times (usually lunch) throughout the year, including presentations that fulfill the legal ethics/professional responsibility requirement. CLE courses/seminars are held at the Center for American and International Law (CAIL) and at restaurants or meetng facilities in Collin County. Click on the Events tab to view the calendar. For more information, contact a section chairman or Teresa Moore, Executive Director, admin@collincountybar.org
Information About the Referral Service
The members of the CCBA are dedicated to providing quality legal services to anyone in the Collin County area. As a part of that dedication, the members of the CCBA have the opportunity to list themselves on this site so that you may contact them for legal services. Search results will include an email address and a link to an attorney's web site if the attorney has provided that information in the listing.
We encourage you to use this referral source for all of your legal needs in and around the Collin County area.
The selection of lawyers for a potential client identified in response to the potential client's information is a wholly automated process performed by computers, without exercise of any discretion, based on the information submitted by the potential client and the information provided by participating lawyers.
Lawyers are members of the Collin County Bar Association and have paid a reasonable fee to be included in the Referral Service. The Collin County Bar Association makes no other respresentations or assertions about the the lawyers included in the Referral Service.
The Referral Service does not unreasonably limit or restrict, either directly or by means of a high fee structure, finely drawn geographic areas and legal practice areas, or otherwise, the number of lawyers it allows to participate for a given geographic area or legal practice area to such an extent that the Referral Service in effect is referring particular types of potential clients to particular lawyers.
We thank you for visiting our site, and hope you find information that is beneficial to you.
2015 Holiday Party Sponsors
We thank the following sponsors of the 2015 holiday party:
TITLE SPONSOR
SCHEEF & STONE, LLP
VERNER BRUMLEY MCCURLEY
GOLD
Cowles & Thompson
Goranson Bain
Koons Fuller
Mosser Law
InTouch Credit Union
Todd Tracy
Burress Snellings
SILVER
Israel Suster
Basinger Leggett
DISCO
Woods, May and Matlock, P.C.
BRONZE
Amick, Stevens & Gadness
Robert Half Legal
Shannon Gracey