The Collin County Bar Association is the largest bar association serving the legal community practicing in and around Collin County, Texas which includes Frisco, McKinney, Allen and Plano, among numerous other small communities. It works closely with the judiciary and local leaders in Collin County to create a professional, cordial and efficient relationship with the court system for all practitioners.
The Collin County Bar Association congratulates and welcomes the recently elected Judges and elected officials. Thank you for your service to the Collin County legal community.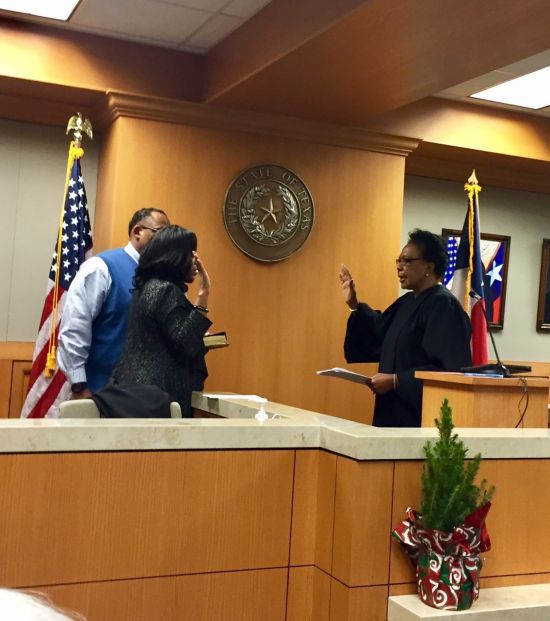 Honorable Angela Tucker, Judge 199th District Court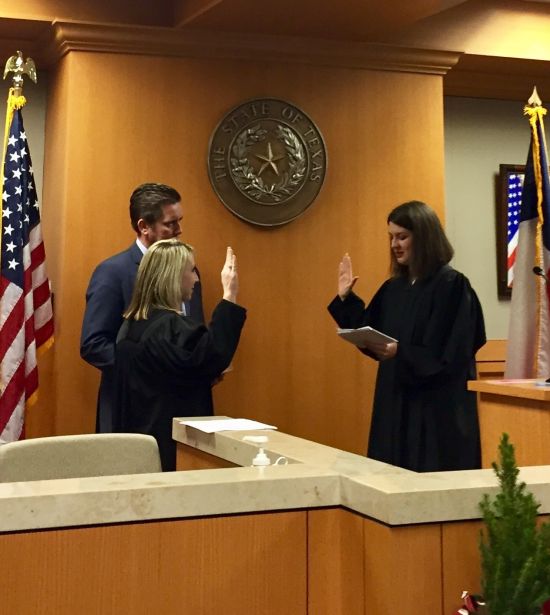 Honorable Piper McCraw, Judge 469th District Court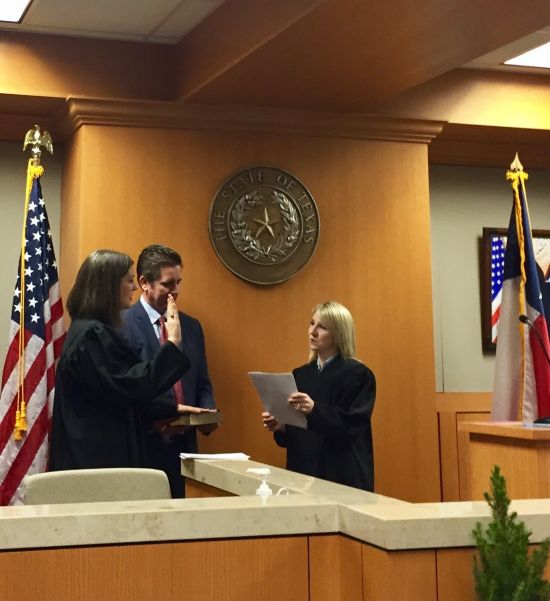 Honorable Emily Miskel, Judge 470th District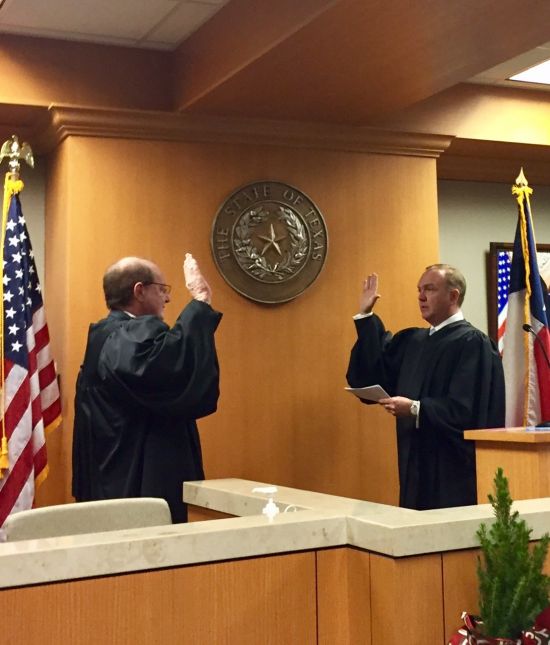 Honorable Mark Rusch, Judge 401st District Court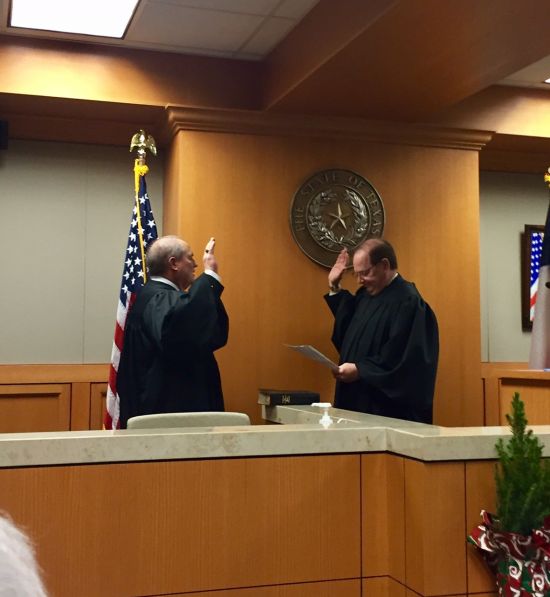 Honorable David Waddill, Judge County Court at Law 7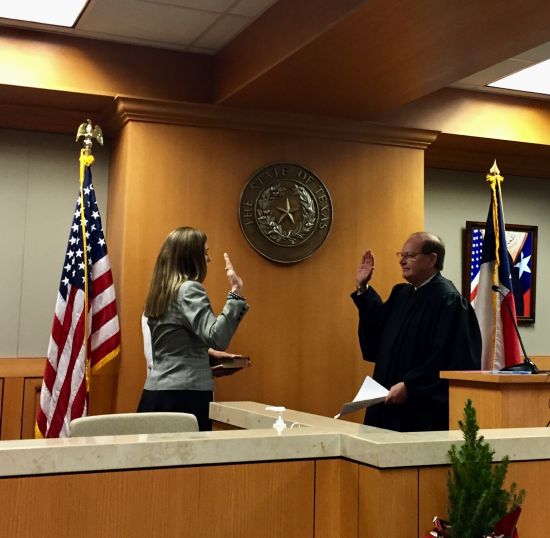 Collin County District Clerk, Lynne Finley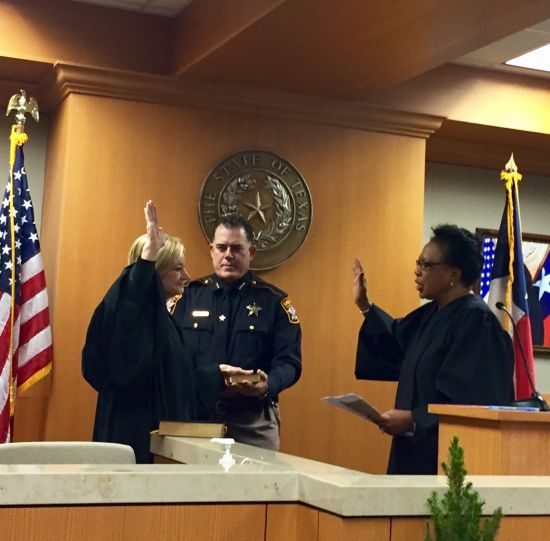 Justice Lana Myers, Fifth Court of Appeals
Justice David Schenck, Fifth Court of Appeals
PLEASE NOTE: MEMBERSHIP DUES ARE CURRENTLY ACCEPTED FOR THE BAR MEMBERSHIP YEAR JULY 1, 2016 - JUNE 30, 2017.
RENEWALS FOR JULY 1, 2017-JUNE 30, 2018 WILL BEGIN IN JULY - NOT CURRENTLY ACCEPTING RENEWALS AT THIS TIME.
APPLY FOR MEMBERSHIP: CLICK ON THE LINK BELOW TO COMPLETE THE MEMBERSHIP FORM AND MAIL A CHECK:
http://www.collincountybar.org/assets/Councils/McKinney-TX/library/UPDATED%202016-2017%20Membership%20Form%20with%20Logo.pdf
or join online:
http://www.collincountybar.org/members/renewal
FIND A LAWYER: For the public, we offer a search feature that will let you locate an attorney who may be able to help you resolve a specific legal issue. Search results show members of the CCBA who are accepting referrals and have paid a fee to the Association to have their information presented to you. Click here to research attorneys: http://www.collincountybar.org/council/services-directory/94
The CCBA is an association of lawyers and legal professionals who offer legal advice in a broad mix of practice areas; advocate for clients in all the courts located in and around Collin County, at both the Federal and State level; and counsel individuals, businesses, govermental entities, and non-profit organizations.
We pride ourselves on the professionalism and integrity of our membership and the voice that the CCBA provides on behalf its members. The CCBA works closely with the judiciary in Collin County to create a friendly, cordial, and efficent court system for all of our citizens. Our members are committed to equal access to the justice, and many regularly participate in legal clinics offered through Legal Aid of Northwest Texas and other pro bono programs.
For our members, we offer an online directory to help you develop relationships with other lawyers and access contact information for client referrals. Attorneys in good standing with their licensing entity may join the CCBA by paying annual membership dues.